See what our happy customers have to say about us: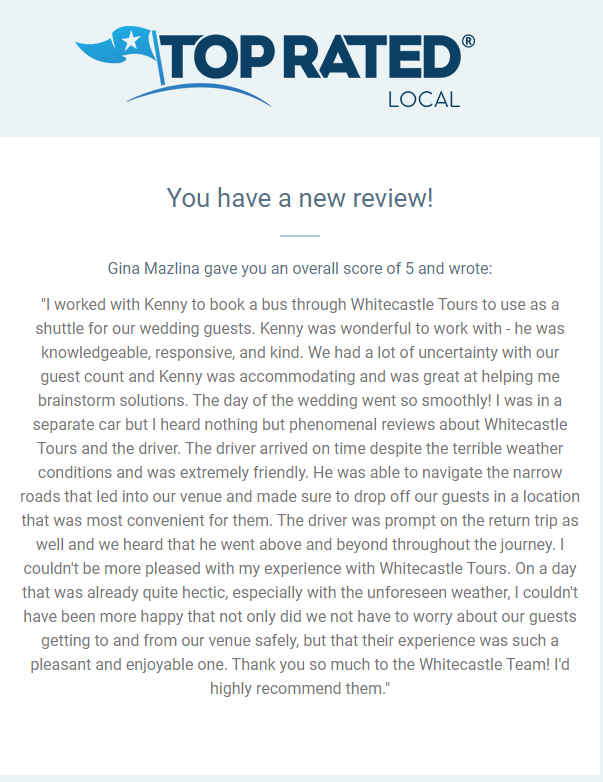 "I'd highly recommend them."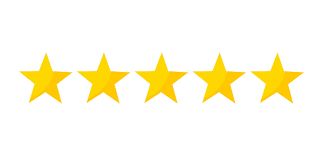 Thanks again for this great experience!
"What the team and myself enjoyed the most was the quality, cleanness and having a safe trip. Chris, our driver, was very helpful and was there always on schedule! No delays whatsoever. Thanks again for this great experience! Bay Area Panthers"
- Randy de la Rosa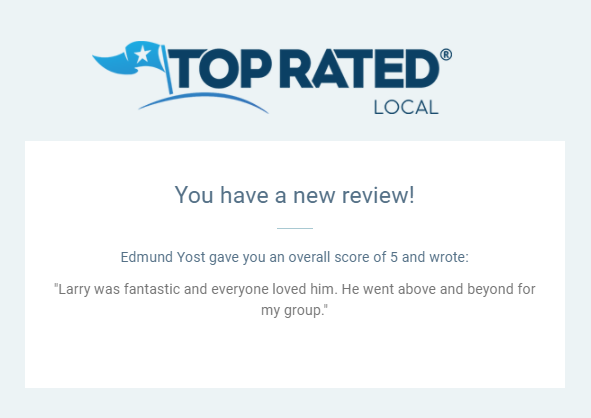 Larry Was Fantastic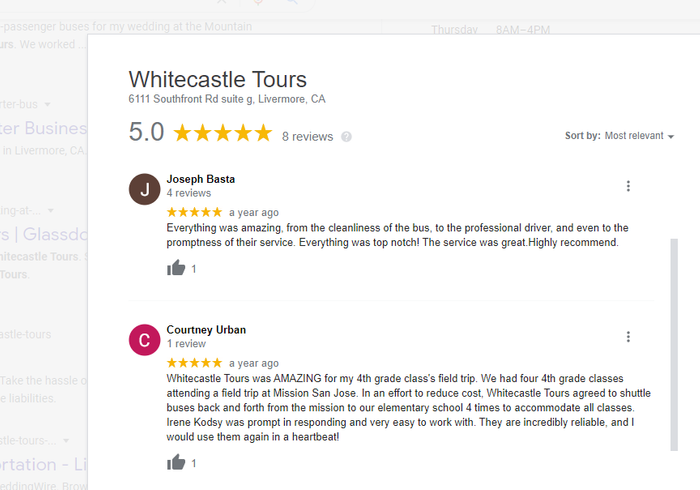 Got us to our destination safely and on time
"Drivers were friendly with the students, helpful, and got us to our destination safely and on time. Whitecastle also helped us out of a tough situation, in which the previous bus company we had booked with canceled on us over Winter Break, leading to a scramble to find replacement transportation. It was a blessing in disguise, because Whitecastle was a far superior company, and we will definitely use them again in the future!"
- Jennifer P
Appreciative Local High School Music Department
"I am writing to express my appreciation and gratitude for the fantastic service you have given our high school music program over the past several years. I recently added it up, and I think we have taken over 40 trips together totaling over 100 buses in service – and you've never let us down!
Your commitment to providing punctual service, clean and beautiful coaches, and professional drivers is unmatched. Throughout my 16 years of experience working with numerous other transportation companies in the Bay Area, I can say with confidence that Whitecastle Tours is hands down the best in town! It is for this reason that we have only used your company since 2016.
Thank you for your amazing service and here's to many more years to come!"
- Director of Instrumental Music
I appreciate the professional service I receive from everyone
"I personally work with numerous people and companies - I appreciate the professional service I receive from everyone I have had contact with at Whitecastle Tours"
- PHYLLIS STUART, MT DIABLO UNION SCHOOL DISTRICT
I will be glad to work with you again
"I wanted to thank all those who were involved with our event at Concord High School on Saturday 5/11. This was the smoothest I've ever seen the buses run and I was extremely impressed with the dedication and level of care we received. I appreciated getting information back in September regrading the number of seats on each bus as this helped us plan for who would ride each bus. I also appreciated the communication that our school received in the weeks leading up to our event to make sure that all details were taken care of. Ken talked with me (while looking at Google maps) about where the buses would line up and even made efforts to line up the buses according to our bus order. Buses were on time and even early, which helped to ease any stress that I would already feel on this busy day. This level of detail has never happened in our planning and I was grateful to feel that we were going to be in good hands. Where I really impressed was with Anthony and Irene leading the line up efforts on Concord Blvd and then leading each bus to line up according to our vision to maximize space in our parking lot. To have people other than the drivers at the school, other than me, to direct the buses was absolutely invaluable. It freed me up to run other details inside. I was so amazed to see that when we released the students to go to buses, there was Irene and Ken with walkie talkies relaying which bus was coming out and guiding them to the proper area. Amazing. Thank you a million times over for this level of dedication to detail so that I could focus on other details of the checking in and loading up process. I will be glad to work with you again and would happily give any positive reviews as this was the best bus experience I've had in my 13 years leading prom."
- Leah Darby
WHITECASTLE TOURS IS A COMPANY WITH A HEART
"Whitecastle Tours is a company with a heart. Staff members always respond to our requests efficiently. The buses they assign to us are always clean and drivers arrive on time."
- SOL CUENCOSAINT, BONAVENTURE CATHOLIC CHURCH
Everything went as planned thank you
"Everything went as planned thank you - and your drivers are awesome. So happy we have decided to make Whitecastle our bus company of choice!"
- BONNIE KILZER, SAINT ISIDORE CATHOLIC SCHOOL | DANVILLE, CA